It's only Rock'n'Roll, but..... we like it
AC/DC
Brian Johnson Singer since 1980, Autograph by Mail

Angus Young Guitar, Founding Member, Autograph bought with COA

Queen
Brian May, Guitarist of Queen, PhD in Astrophysics, Board Member of Starmus,
meet at Starmus V 25.6.19 in Zurich
Iron Maiden
Bruce Dickinson's Picture taken while he was talking about his life and presenting his Book 'what does this Button do' in Zurich 28.02.2019, Autographed Book handed over at Venue
Nico McBrain (2 CD Booklets) owns the Rock 'N' Roll Ribs Restaurant in Coral Springs Florida, via Mail
Blaze Baley, former singer from 1994-1999, Blaze 2000-2007, since 2007 Blaze Baley, Autograph bought at his webstore with new CD
Nirvana (1987-1994)
Krist Novoselic, Basser and Founding Member of Nirvana (1987-1994), played then for Flippers, active to support fair Voting, Autograph by Mail
Chad Channing Drummer (1988-1990), played for The Methodists, Fire Ants and Before Cars, Autograph by Mail
Bruce Springsteen 
US Muscian ('the Boss'), 18 Grammies, 1 Oscar, 22 Records, more than 130 Million Records sold, Autograph bought with COA, Foto from concert in Zurich 2016
Rolling Stones
Bill Wyman: Basser (1962-1993) 21 Records with the Stones, 19 Records since 1993, CD booklet signed by Charlie Watts too, Autograph by Mail
Charlie Watts: Drummer since 1959, 30 Studio and 26 Live Albums with the Stones, 10 Solo Recordings, Rock'n'Roll Hall of Fame, Modern Drummer Hall of Fame, CD booklet, Autograph by Mail
ZZ Top
Frank Beard Drummer, with ZZ Top since 1969, Member of the Rock 'n' Roll of Fame, 15 Studio Records, ZZ Top sold more then 50 Millions Records. Autograph by Mail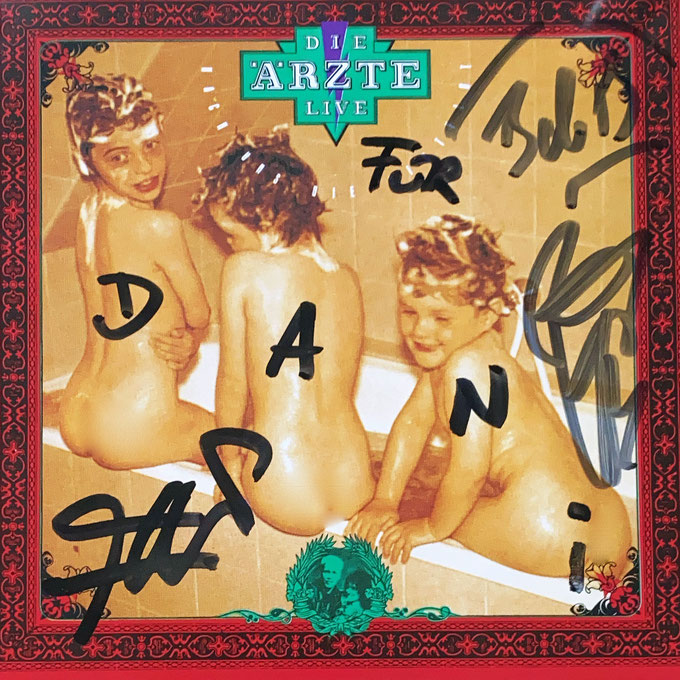 DIE ÄRZTE
CD Cover autographed by Farin Urlaub, Bela B, Rodrigo Gonzalez; DIE ÄRZTE are a very successfull German Punk Band founded in 1982. They released 13 Studio Records and 6 Live Records, Autographs were organized by a Friend -> Thank you very much!
Nightwish
Tuomas Holopainen, Keyboarder from Nightwish founded 1996, 10 Records released, Autograph by Mail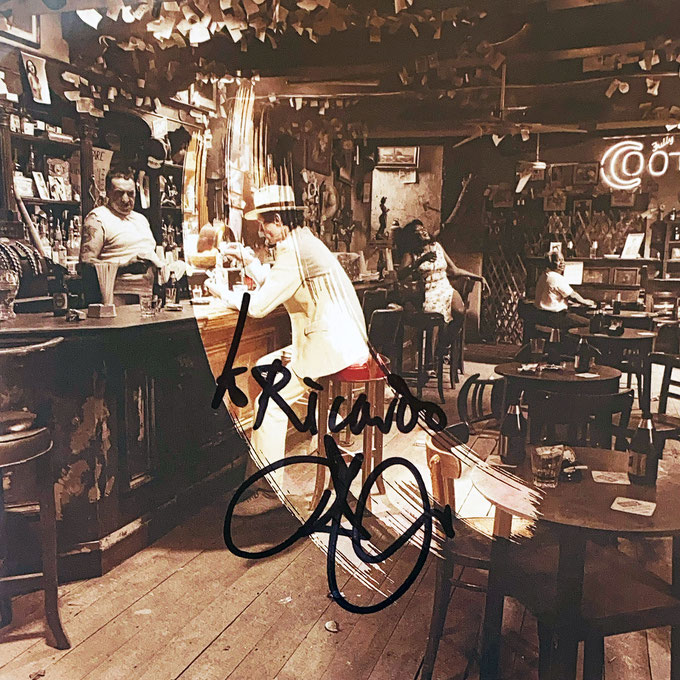 Led Zeppelin
Robert Plant (1948), Singer and founding Member of Led Zeppelin (Stairway to Heaven'), Solo Career since 1982, Autograph by Mail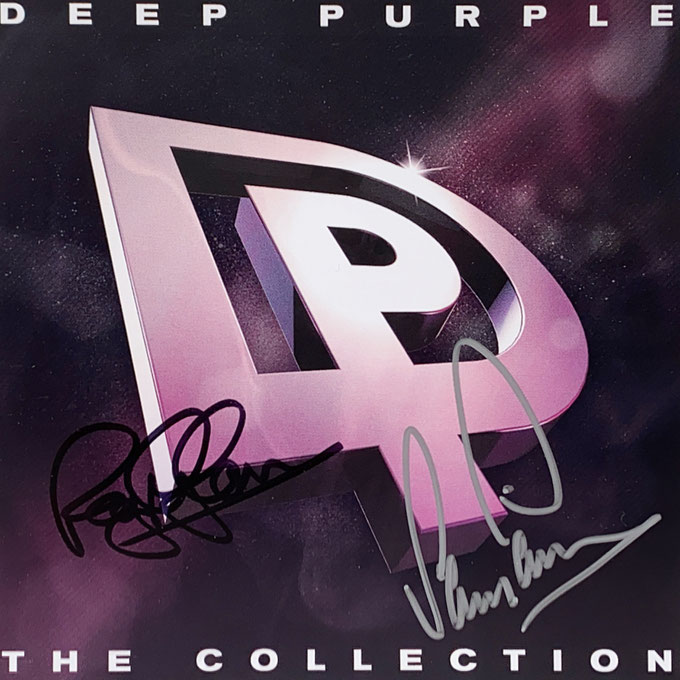 Deep Purple
Roger Glover, Basser Deep Purple (1969–1973, from 1984) and Rainbow (1979–1984); Producer, Guest Basser on different Records, Autograph by Mail
Ian Paice, Drummer (1968-1976, from 1984), played with Gary Moore, Whitesnake and Velvet Underground, Autograph by Mail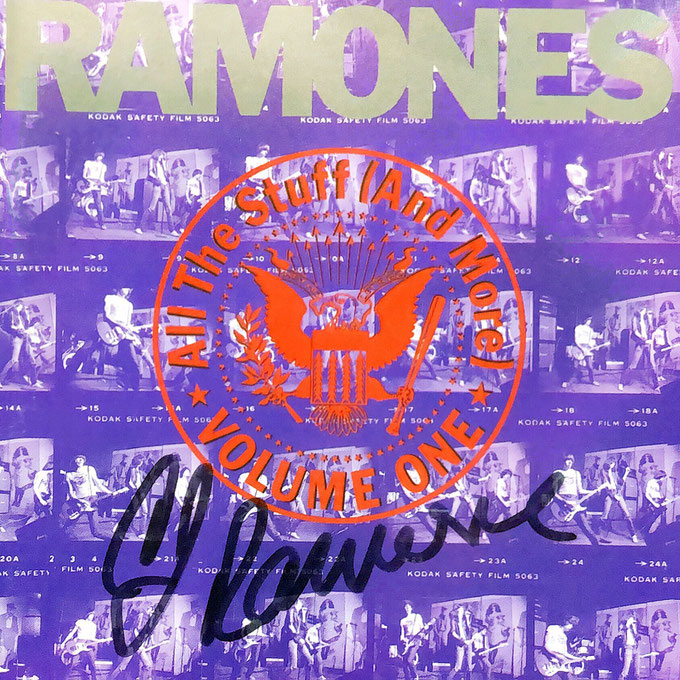 Ramones
C J Ramone, Bass and Vocals for 'The Ramones' from 1989 (replaced Dee Dee Ramone) to 1996 (band dissolved), Autograph by Mail
Sex Pistols
John Lydon alias Johnny Rotten: Singer of the UK Punk Band Sex Pistols, founding Member 1976, also Part of the Reunions, Autograph in his Book 'I could be wrong, I could be Right'
die Toten Hosen
signed by Campino, Andreas von Holst, Michael Breitkopf, Andreas Meurer, Vom Ritchie, since 1982 Hits like 'Hier kommt Alex' and 'Tage wie diesen', 14 Studio Records recorded, Autograph by Mail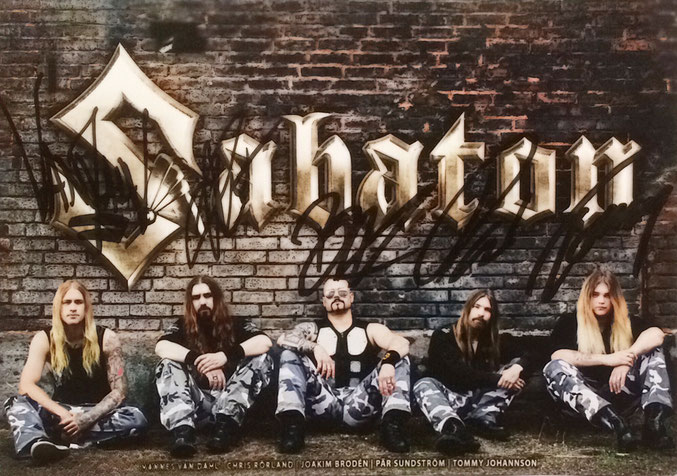 Sabaton
Swedish Power Metal Band, Autograph Card signed by all Members, Hannes van Dahl, Chris Röhrland, Joakim Brodén, Pär Sundström, Tommy Johansson, Autograph by Mail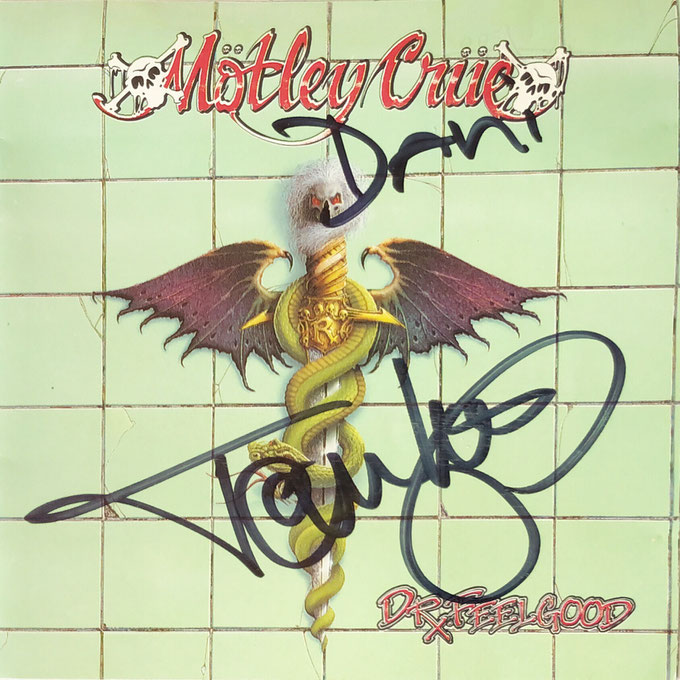 Motley Crew
Tommy Lee, Drummer, more then 100 Million Records sold, Tommy was the former Husband
of Pamela Anderson, Autograph signed on CD Booklet received by Mail
The Who

Pete Townshend, Singer + Guitar, founded 'The Who' 1964 and recorded 12 Studio Albums, received by Mail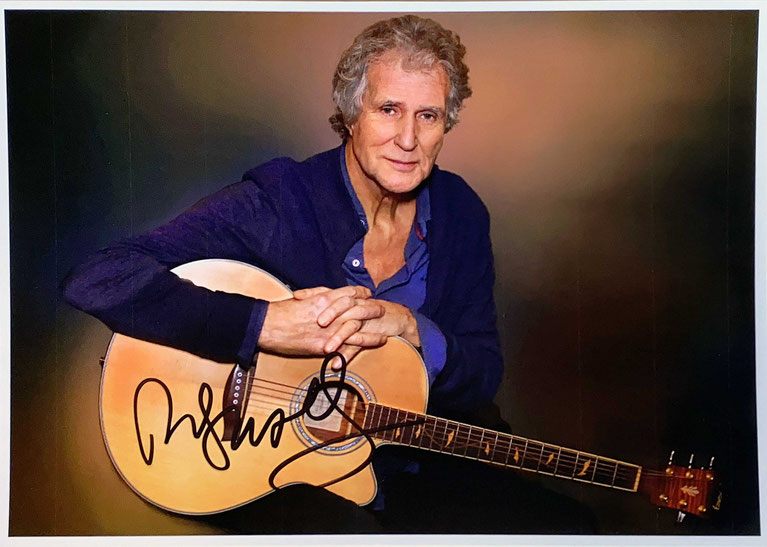 Dire Straits
John Illsley, Basser, Founding Member of Dire Straits (1977–1988, 1991–1995), they sold more than 120 Million Records, owns a Pub and two Hotels in his Home Town. Autograph by Mail
Jason and the Scorchers
Jason Ringenberg: Singer, Songwriter and Founder, Jason and the Scorchers is a alternative Country Band that was founded 1981, released 16 Records and 7 Solo Records, autographed several CD Booklets and a Beer Coaster, received by Mail
Warner E. Hodges: Guitar and Founder, in addition has his own band, Autograph by Mail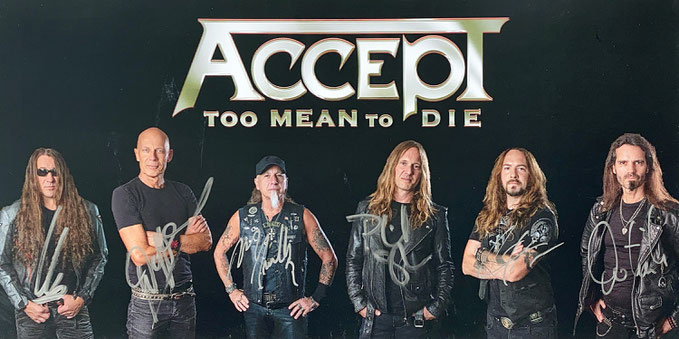 Accept
 Mark Tornillo (Vocals), Wolf Hoffmann (Lead Guitar), Uwe Lulis (Rhythm Guitar), Philip Shouse (Third Guitar), Martin Motnik (Bass), Christopher Williams (Drums), 16th Record of the German Metal Band, Autographs received when buying the CD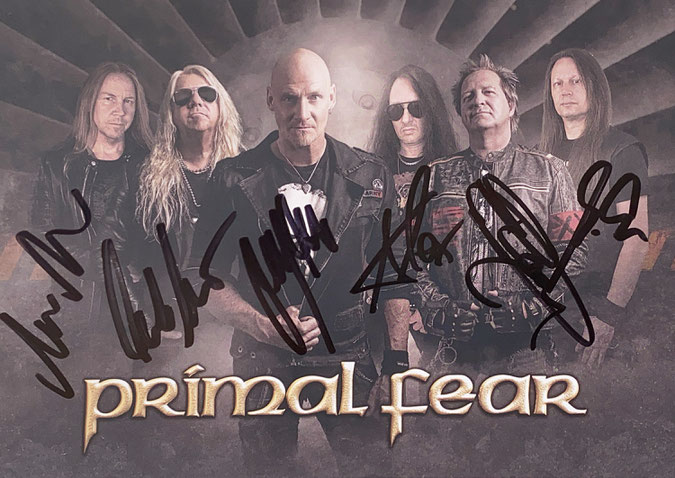 Primal Fear
German Metal Band, Ralf Scheepers (Lead and Backing Vocals), Mat Sinner (Bass, Vocals), Magnus Karlsson (Guitar, Keyboard), Alex Beyrodt (Guitar), Tom Naumann (Guitar), Michael Ehré (Drums), Autographs received when buying the CD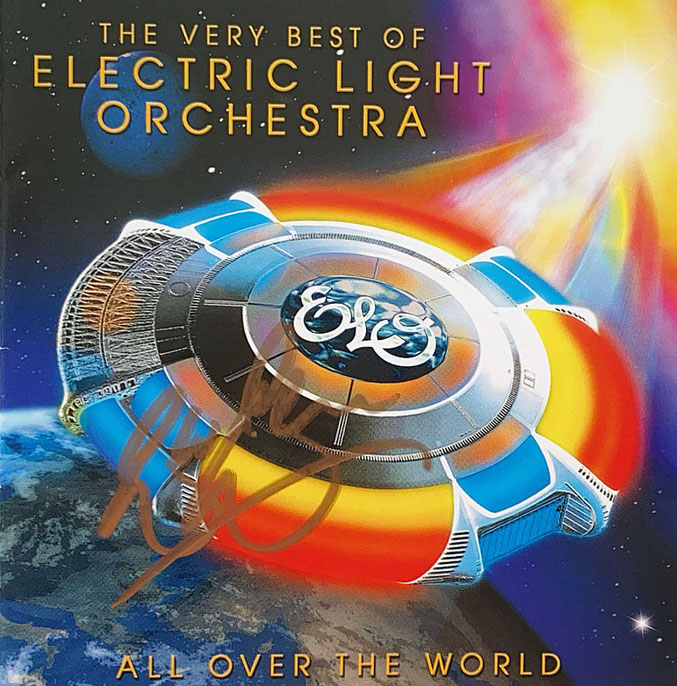 Electric Light Orchestra

Bev Bevan, Drummer, founding Member 1970-1986, founded 1990 ELO II, other Bands: Bev Bevan's Move, Black Sabbath and the Quill, Autograph received by Mail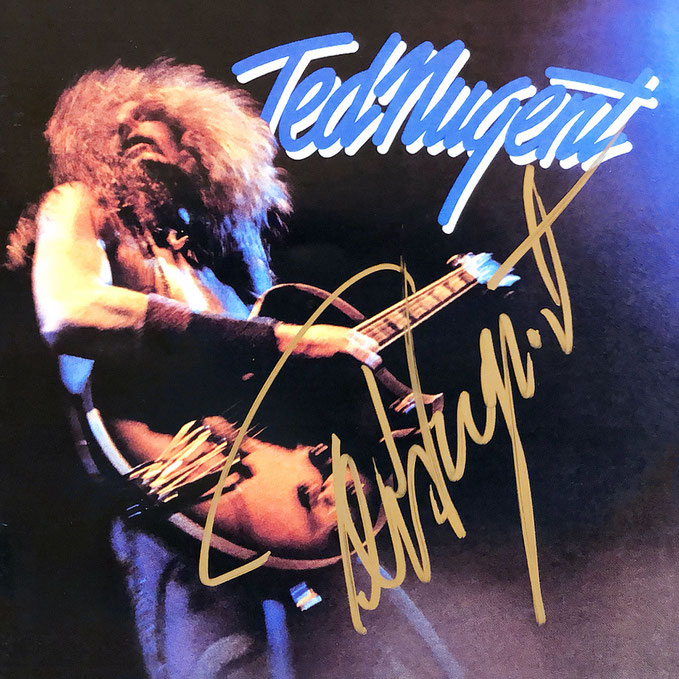 Ted Nugent
'Motor City Madman' Rock Musician, 13 Studio Solo Records (+ 4 Live),
4 Studio Records as Guitarist of 'Damn Yankees', Autograph by Mail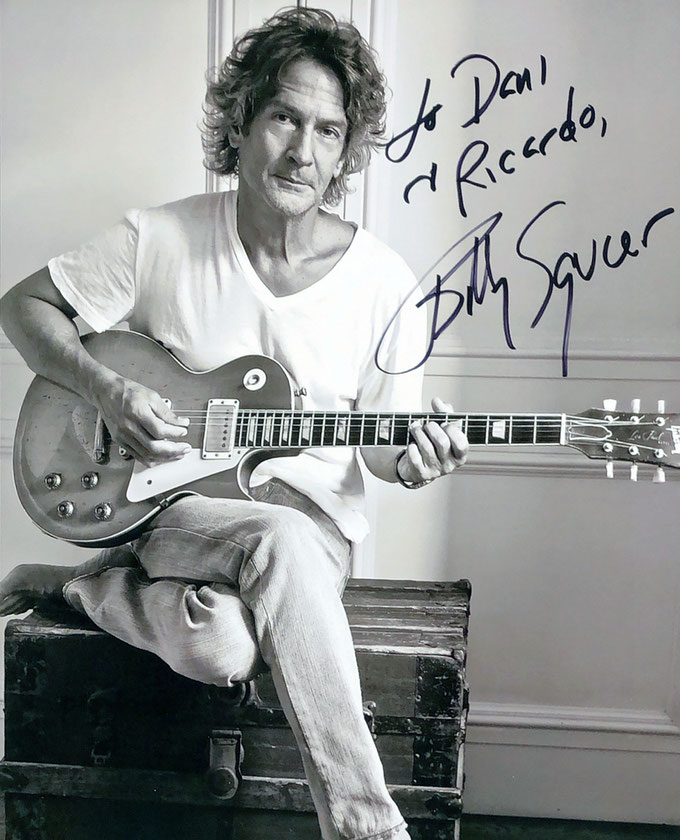 Billy Squier
 US Rock Musician, released 12 albums, biggest hit 'The Stroke' 1981, Autograph by Mail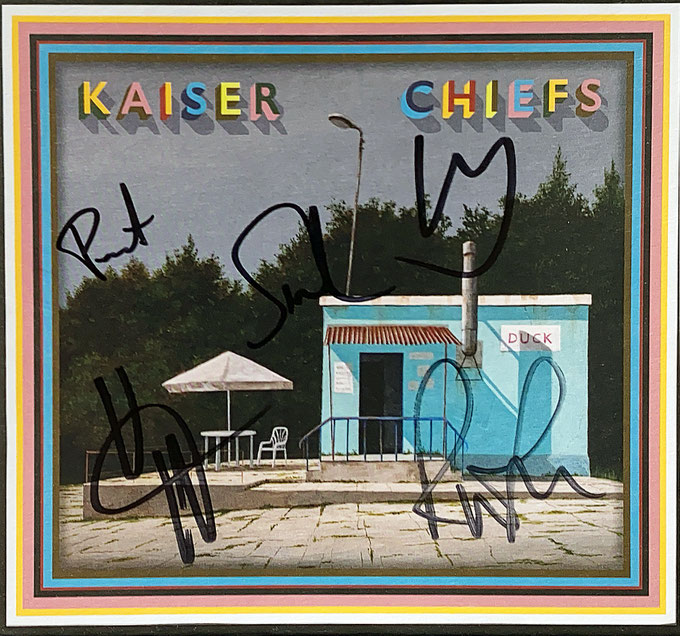 Kaiser Chiefs
British Rock Band, Ricky Wilson (Singer), Andrew 'Whitey' White (Guitar), Simon Rix (Bass), Nick 'Peanut' Baines (Keyboard), Vijay Mistry (Drums), Autographs received when buying the CD 'Duck'

Metallica
Roberto Trujillo, Basser, since 2003, before he played for Suicidal Tendencies and Ozzy Osbourne, Autograph bought with COA, Concert pics taken 10.05.2019 in Zurich, Switzerland
Krokus

1. Freddy Steady Drums and Mark Kohler Guitar on Receipt after a Concert with Steve Thompson late 80ties
2. Chris Von Rohr on a CD Booklet met in Person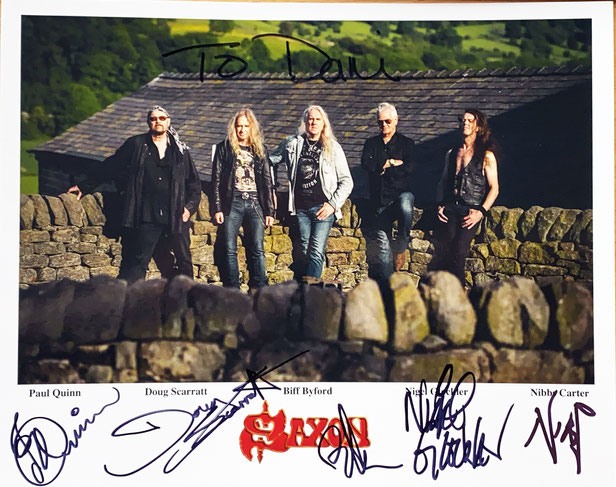 SAXON
British Heavy Metal Band founded 1979,  consists of Paul Quinn (Guitar) , Doug Scarratt (Guitar),
Peter "Biff" Byford (Vocal), Nigel Glockler (Drums), Tim "Nibbs" Carter (Bass); Autograph by Mail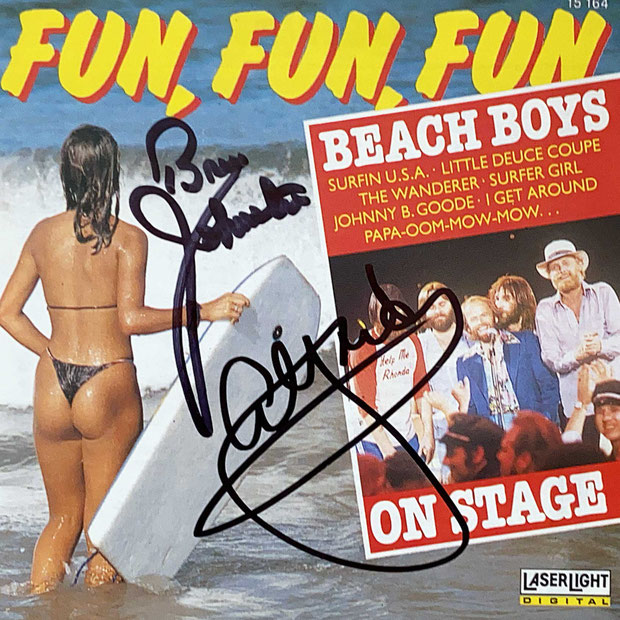 Beach Boys
Bruce Johnston, Singer since 1957
Al Jardine, Singer and Guitarist, Co-Founder
Beach Boys had 2012 their 50th anniversary tour, received Grammy for Song of the Year,
Autograph by Mail
Judas Priest
Rob Halford 1951, Singer Judas Priest 1971-1991, 2003-present, 1991-2003 Singer for Fight, 2wo and Halford, recorded 32 Albums, Autograph bought with COA
Slayer
Kerri King 1964, Guitar, Founding Member of Slayer, recorded 16 Albums,
Autograph bought with COA
Gotthard
CD Booklet signed by all four Member
Steve Lee (1963-2010), Leo Leoni, Marc Lynn, Hena Habegger, met them personally at a concert
Ozzy Osbourne
Singer Black Sabbath and Solo Band, more than 20 Albums recorded, had his own Reality TV Show 'the Osbournes', Autograph bought with COA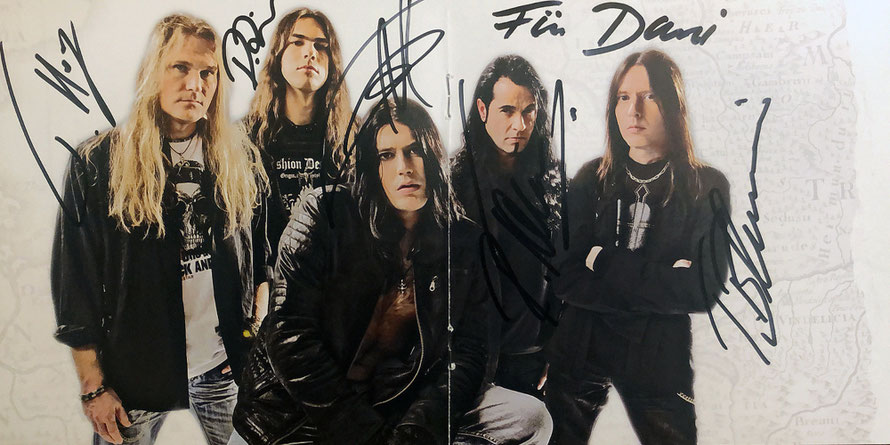 Shakra
Swiss Rock Band, CD Booklet 'Everest' signed by Mark Fox, Thom Blunier, Thomas Muster, Dominik Pfister and Roger Tanner, Autograph received via a Friend in Person
Status Quo
Francis Rossi, Rick Parfitt (1948-2016), Andrew Bown, John "Rhino" Edwards and Matt Letley,
Autograph bought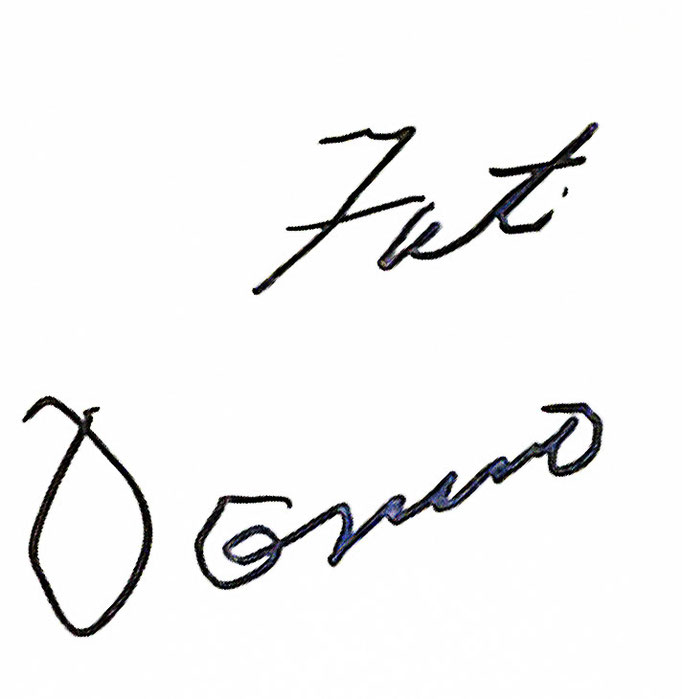 Fats Dominio
US Rock'n'Roller (1928-2017), best known for Hits like 'Blueberry Hill' and 'isn't that a Shame', Autograph bought with COA
KISS
Thommy Thayer (Guitar) by Mail, Eric Singer (Drummer) by Mail, Paul Stanley (Guitar) bought with COA

Black Sabbath
Vinny Appice, Drummer for Ronnie James Dio, Black Sabbath, Heaven and Hell, played on over 20 Records, Autograph by Mail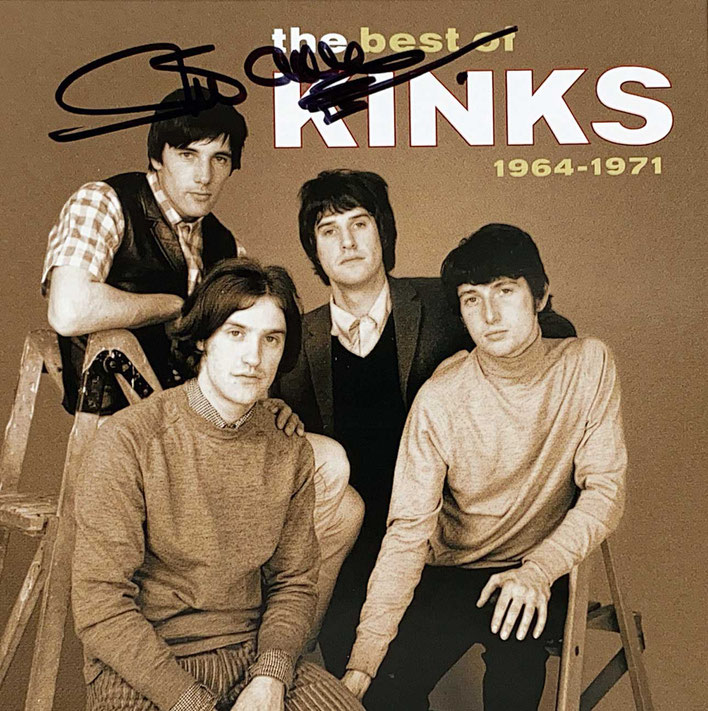 The Kinks
Mick Avory (1944), Drummer 1964-1984, songs like 'You really got me now', Autograph by Mail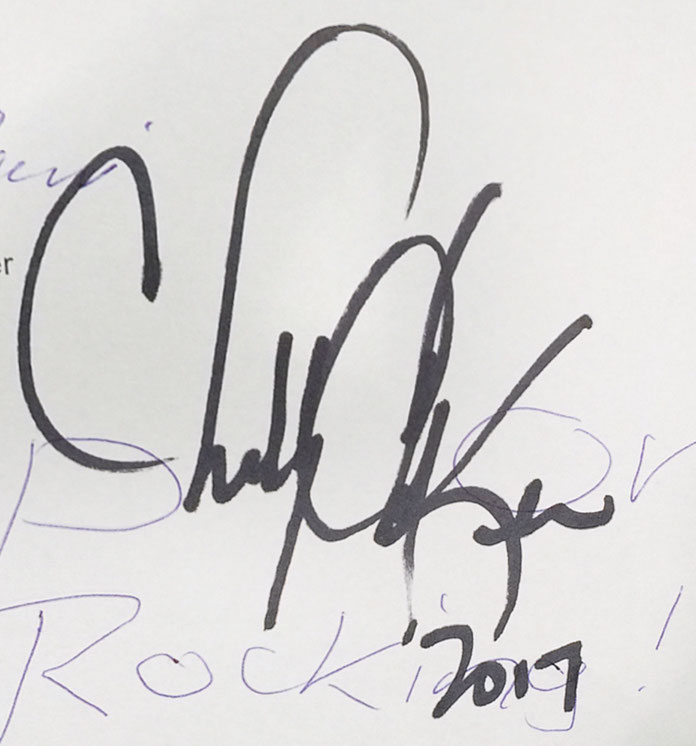 Chubby Checker
US Rock'n'Roll Musician, famous for 'the Twist' and 'Let's Twist Again' in the Sixties, in 2008 "The Twist"
was named the biggest chart hit of all time by Billboard magazin, Autograph by Mail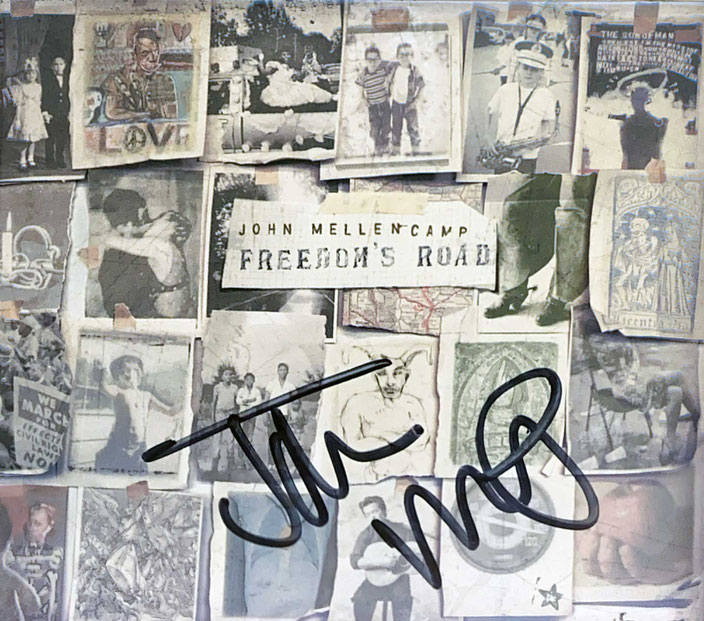 John Cougar Mellencamp
US Singer and Songwriter, 23 Studio Records, now 45 Years in Business, Autograph by Mail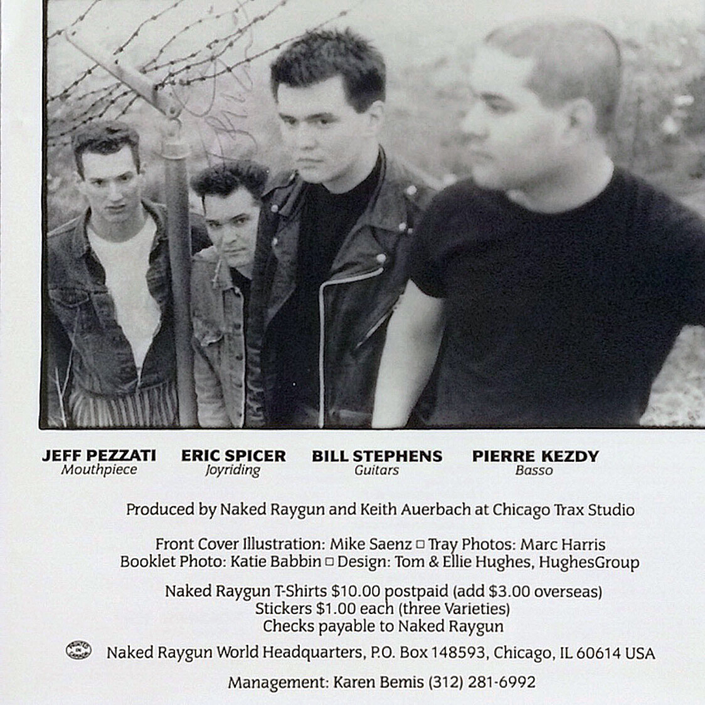 Naked Raygun
Eric Spicer, signed CD Booklet from Naked Raygun, US Punk Band, met him personally several times when he had his Plumbing Business in Chicago, had many Beers and a few Shots together. Great Guy!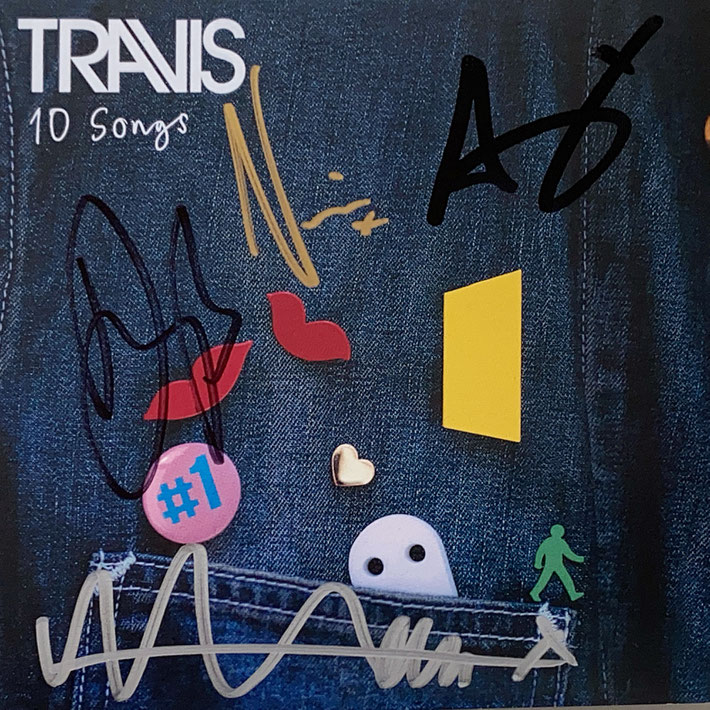 Travis
Fran Healy (Singer), Andy Dunlop (Guitar), Dougie Payne (Bass), Neil Primrose (Drums), Autographs received when buying the CD 'Duck'
Slade
Noddy Holder, Singer and Guitarplayer, with Slade (1966-1992) 14 Records, since then TV critics on BBC2,
TV presenter and comedian, Autograph by Mail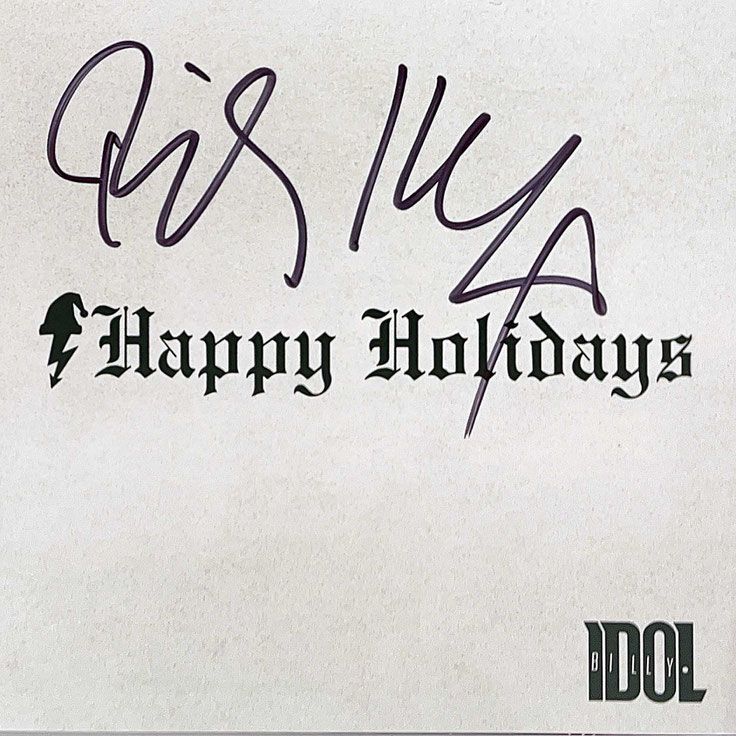 Billy Idol
English Punk Rocker, recorded 8 Studio Albums, Autograph bought with COA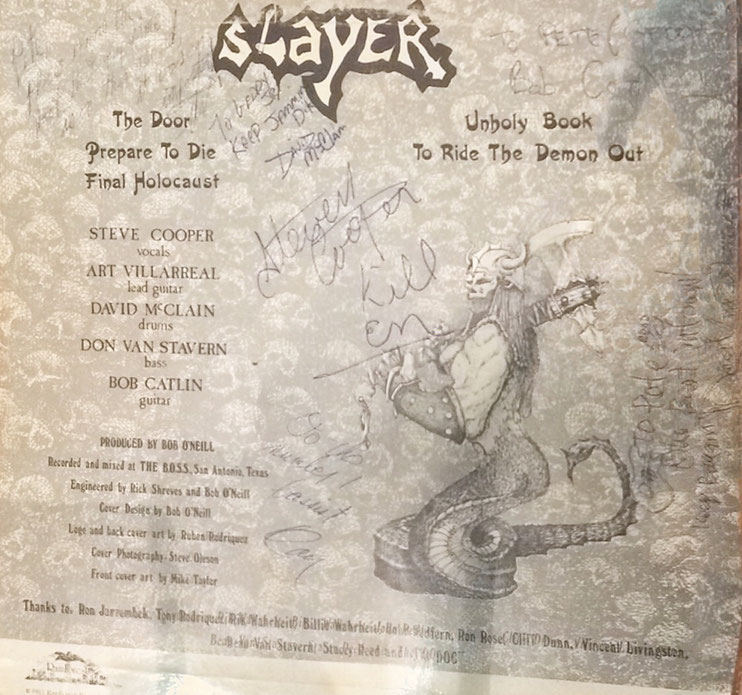 Slayer (later S.A. Slayer)
signed LP, Steve Cooper (died 2006), Bob Catlin, David Mc Clain and three others, LP bought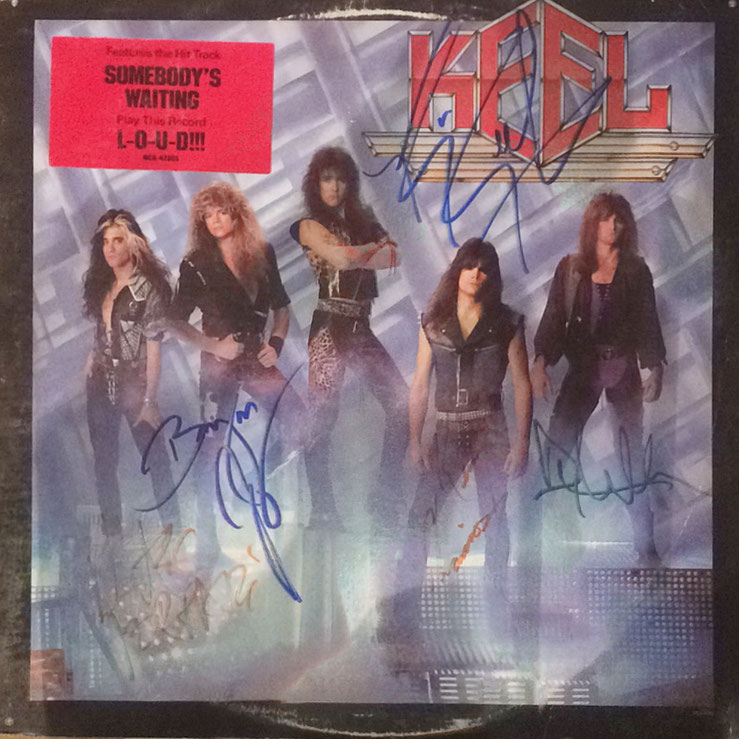 Keel
signed LP, Ron Keel, Marc Ferrari, Brian Jay, Kenny Chaisson and Dwain Miller, LP bought
---